In skincare, a few things are as challenging as the search to even tone, soften fine lines, and refine rough texture with one product. Thanks to the best glycolic acid creams, this solution can help you with all of these and a few more. Glycolic acid is an alpha-hydroxy acid that serves many purposes. While best known for exfoliating, it can also be instrumental in skin firming and plumping due to its ability to induce. When properly used, glycolic acid also acts as a humectant, meaning it draws water from the environment to the skin and increases hydration.
A glycolic acid cream can treat all of your concerns from: clogged pores, uneven tone and texture, wrinkles, loss of firmness and dehydration. A multifaceted skincare marvel that every skin type can greatly benefit. I think you'll agree.
The best glycolic acid creams.
Below we have listed the best glycolic acid creams that do great things to boost skin glow and tackle most skin concerns out there. A mild or strong formula? A lightweight or rich texture. The creams we found are the perfect addition to your routine.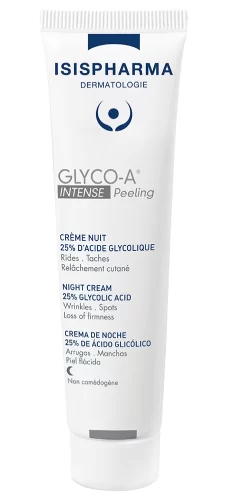 1.
Isispharma Glyco-A Intense Peeling.
I was told by my esthetician to use this cream with the benefits of a superficial peel to get rid of post-acne marks last year, and I haven't switched to another product since. Isispharma Glyco-A Intense Peeling is infused with 25% glycolic acid and two other exfoliants (mandelic acid and gluconolactone), making it a potent product for smoothing, firming, and brightening the skin. The non-comedogenic formula is both lightweight and hydrating and addresses most skin types, though it's not for glycolic acid beginners. Ps. A tingling sensation is normal for the first ten minutes, but if it persists, adjust the concentration to your sensitivity. For the record, an adaptation of this cream with 10 glycolic acids is available here.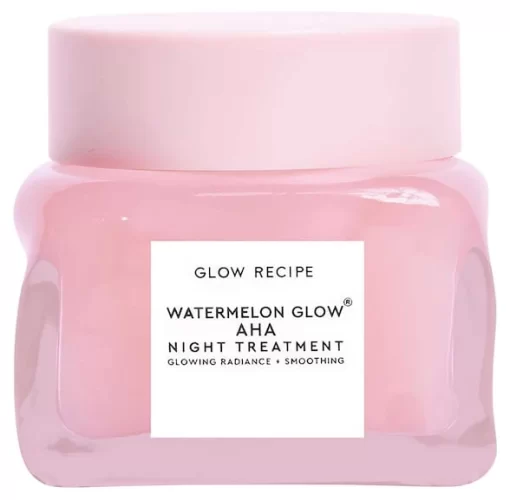 2.
Glow Recipe Aha Treatment night treatment.
This Cream relies on a combination of glycolic and lactic acids to exfoliate, refine and smooth gradually, yet gently, while you Zzz. Additionally, watermelon enzymes rich in amino acids niacinamide and sodium hyaluronate work synergistically to hydrate and strengthen skin, preventing dehydration and flaking. The gel-like texture feels like a hydrating serum and lends itself to quick absorption without feeling sticky. Definitely one of my favorite brands.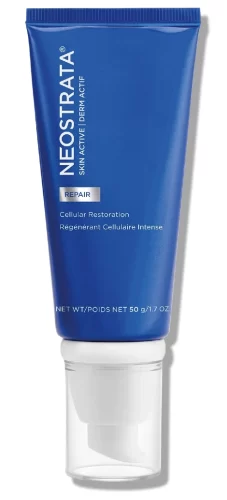 3.
Neostrata Cellular Restoration Face Cream.
If you're concerned about age spots, loss of firmness and dullness, you should definitely consider Neostrata Cellular Restoration Face Cream. Made with a powerful combination of glycolic acid and polyhydroxy acids maltobionic acid and gluconolactone, the cream provides a gentle peeling to smooth – soften and even tone, leading to a vibrant look overnight. A mix of peptides and fruit stem cells stimulates collagen synthesis for visibly more elastic skin, while shea butter and vitamin E increase moisture retention and soothe skin. The result is skin that is softer, firmer, and more radiant each night.
View: Neostrata 87amazondermstore.
! Caudalie Vinoperfect dark spot, glycolic cream. caudalie Vinoperfect Dark Spot Glycolic Cream4.
Caudalie Vinoperfect Brightening Glycolic Night Cream.
This is the best glycolic acid cream for those looking for a gentle formula that doesn't freak out their skin. Shea butter and Squalane soothe dry, itchy skin and trap moisture. Viniferine, glycolic acid, and papaya enzymes help refine texture, minimize dark spots, and exfoliate dead cells, while Panthenol adds another surge of hydration. People with uneven skin tone can use this cream nightly to experience luminous and fresh skin in the morning.
View: Dermstore 52amazonsephora.
! Glycolic Acid Cream A'pieu. a'pieu Glycolic Acid Cream5.
Glycolic Acid Cream Apieu.
If you're a fan of K-beauty products, this light formula should be right before your head and should go. People suffering from dullness and breakouts alike can use this cream which acts like a gentle exfoliating peeling gel without stripping the skin of moisture thanks to a base of 30 birch sap water. The key ingredients in this formula are 3 Glycolic acid and 045 salicylic acid to keep Blackheads Pimples and Dullness at bay and maintain a smooth and clear appearance.
View from Soko Glam 18 Amazon.
! Roc Retinol Correxion anti aging night cream. roc Retinol Correxion Anti-Aging Night Cream6.
Roc Retinol Correxion Anti-aging Night Cream.
This heavy-duty night cream contains retinol and glycolic acid which promotes cell turnover and renews skin diminishing Fine lines and wrinkles look. The pure form of vitamin C brightens, while squalane and minerals (magnesium, zinc, copper) fortify the skin and restore moisture overnight, making out of this moisturizer your new skin savior. The nearly 19000 positive reviews attest to its efficacy and the price is truly unbeatable. That is the reason we consider it the best affordable glycolic acid cream.
View on Ulta, $19.59 Amazon.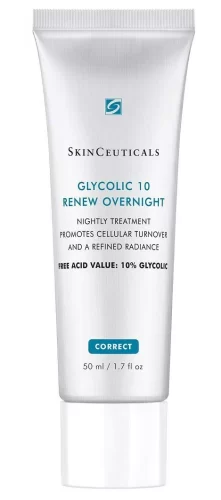 SkinCeuticals Glycolic 10 Renew Overnight.
As One of the best glycolic acid creams, SkinCeuticals Glycolic 10 Renew Overnight features 10% glycolic acid in a 3.5 pH formula, meaning is super potent yet tolerable for nightly use. In Plus, the formula boasts 2% phytic acid to promote clarity and brightness and improve texture. And Don't you worry about dehydration as the cream fusions a slew of natural oils to form a protective layer on the skin that locks hydration and comforts the complexion.
View on skinceuticals 84 Amazondermstore.
! Lancer Treatment Cream with glycolic acid. Lancer – retexturizing treatment cream with glycolic acid. httpwomensconceptscomwp-contentuploads2022-09-lancer- – retexturizing.
Lancer Retexturizing Treatment cream with glycolic acid.
This cream works hard to renew the skin, increase hydration and fortify the antioxidant protection thanks to 10% glycolic acid, coenzyme Q10, glycerin, hyaluronic acid, squalane, and green tea. There is also an ester of retinol and a vitamin C derivative to induce cellular turnover gently and enhance radiance. Start Using it every night, and you'll notice how acne scars slowly fade, pores appear smaller, and skin becomes bouncier, evener, firmer, and smoother than ever. And don't worry about irritation as the formula is balanced enough not to be irritating even the most troublesome complexion.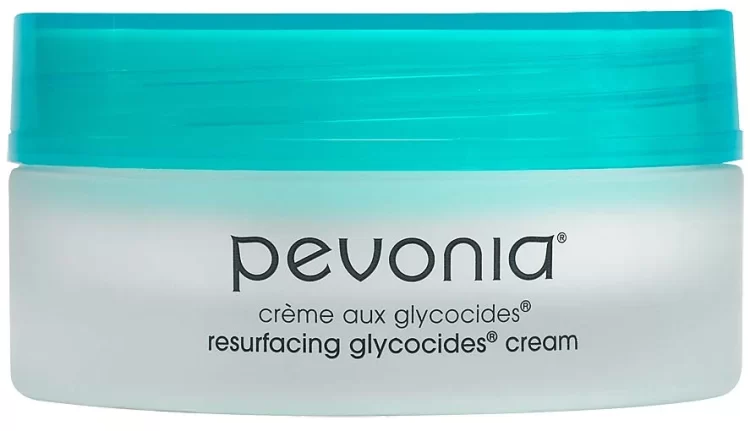 Pevonia Resurfacing Glycocides Cream.
This gel is rich in glycolic acid and addresses a wide range of skin issues from dehydration, rough texture, uneven tone, and visible fine lines. The safflower seed oil calms skin and prevents dehydration. We also love that the formula contains glycerin and sodium hyaluronate, two humectants which bind water to the skin for a plumper appearance. This moisturizing exfoliation treatment has a ledger texture, never feels heavy, and never leaves the skin feeling sticky or tacky.